Medical Skin
Care
---
People who care about skin care and beauty follow medical skin care closely and get professional help. Professional skin care is the process that takes place with products suitable for the structure of the skin. During the application, dermocosmetic products are used and the skin vitality and elastic structure are tried to be regained.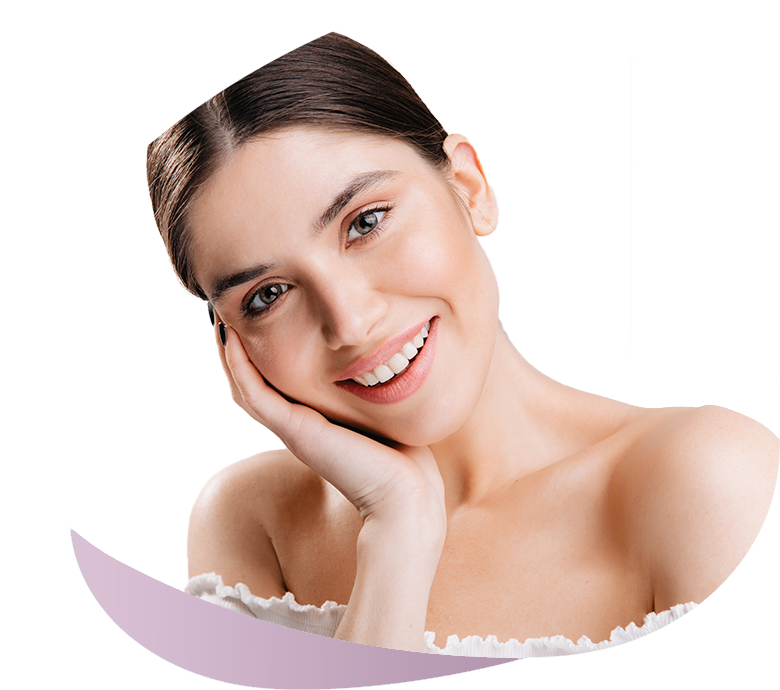 What is
Medical Skin Care?
Having a beautiful and smooth face is important for every lady. Therefore, skin care is the most preferred method for women. Taking care of the skin significantly affects the health of the skin. Medical skin care is an application that helps to repair the skin by clearing the existing problems on the skin. Dermocosmetic products used to have a healthy and breathable skin, restore the old vitality of the skin and destroy all the oil and black spots accumulated on the skin.
Along with the procedures performed, first of all, the skin's needs are determined in accordance with the analyzes made. In this direction, first of all, oxygen is given, which makes the skin moist. With the given oxygen, the skin is thoroughly cleaned.
Thus, each layer is purified from oil and dirt and gains a more lively appearance. During the cleaning process, closed and clogged pores are opened, thus preventing the formation of blackheads and having a clean face. Therefore, medical skin care is an important application. Thanks to this application, foreign substances and toxins on the skin are thrown out.
What Does Medical Skin
Care Do?
People who have medical skin care remove dead cells and renew the skin. Irregularities such as acne, pimples and blackheads on the skin are removed from the skin and the skin acquires a lively appearance. Thanks to medical skin care, it is possible to have a breathable, healthy and clean face.
Medical Skin Care
Benefits
Skin problems occur due to aging and some factors. In order to solve these problems with appropriate methods, help is obtained from beauty centers. In this direction, medical skin care is a method that has been widely used recently. Because medical skin care has many benefits. With the application, the skin is deeply cleaned, fed with suitable products and renewed. Collagen production is triggered, resulting in a healthy and vibrant appearance. The elasticity of the skin is restored by heat. All the pores are opened by vacuuming the oil and dirt accumulated by medical skin care. With the help of given oxygen, the moisture balance of the skin is regulated. Thanks to medical skin care, all the vitamins and minerals that the skin needs are supplemented to the skin and all the problems experienced are tried to be solved successfully.