What is Pumpkin
Skin Care?
---
Pumpkin peeling slows down the aging process and provides an anti-aging treatment. It can also be used to treat blackheads, blemishes, freckles, acne, etc. It helps to treat skin imperfections. Natural pumpkin, which is the main ingredient of Pumpkin skin care, is enriched with many formulas.
Vitamin A, salicylic acid, mineral, vitamin etc. The formula enriched with elements provides a fresh and fresh skin structure with the first session. The pumpkin skin care applied successfully in Zen Polyclinic is prepared only from natural ingredients. While its natural effect does not cause any deformation on the skin, it does not cause redness, itching, etc. It also prevents the occurrence of inconveniences.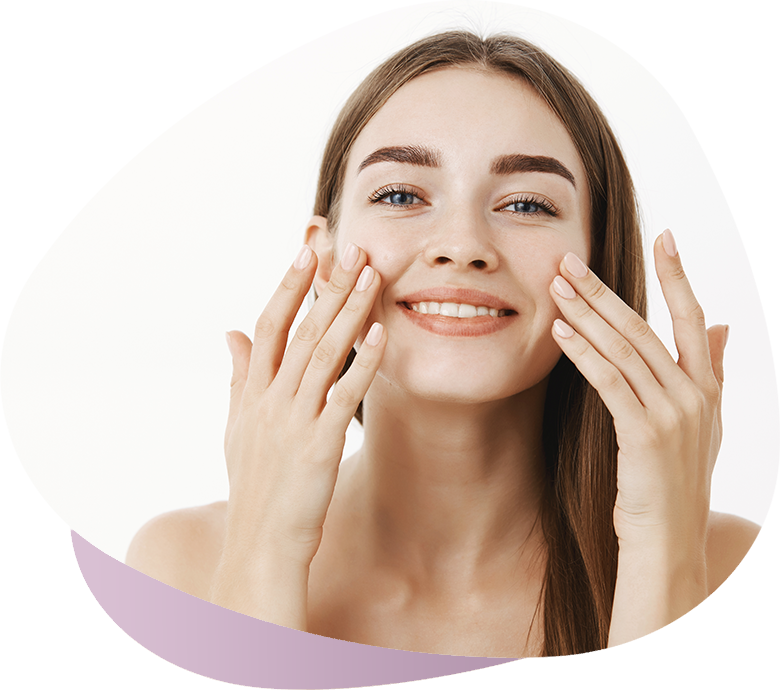 How is Pumpkin Skin Care
Made?
Ingredients in Pumpkin skin care ingredients:
Salicylic acid,
Omega fatty acids,
Amino acid,
Enzyme,
Potassium,
Vitamin A,
Algae polysaccharides,
Mineral.

In Zen Polyclinic, in addition to the above items, applications specific to the skin structure can also be performed.
Pumpkin skin care begins with the cleansing process:
Gel, solution etc. With medical products, skin is cleaned and make-up residues, dead cells, etc. are removed. is resolved,
Massage is done to prepare the face for the mask and the mask to provide more effect, at the same time blood circulation is accelerated,
Prepared pumpkin peel cure is applied to the face area by massaging,
For about 10-15 minutes, the skin is expected to absorb the cure and dry,
The skin is purified with special solutions and the pumpkin peel is cleaned,
At the last stage, a moisturizer application suitable for the skin structure is applied.
What Are the Benefits of
Pumpkin Skin Care?
Those who have Pumpkin peels feel that their skin is relaxed and renewed with the first application. Thanks to its powerful formula and Zen Polyclinic's expert estheticians, you will feel your skin breathing and the skin's renewal process begins.
Benefits of Pumpkin peel skin care:
Freckle, blemish etc. mild problems are eliminated and the appearance of intense stains is reduced,
The skin is purified from dead cells,
Pores tighten,
Blackhead, oil button and acne problems are treated,
The skin becomes soft and smooth,
A radiant and flawless look begins.
One of the most important advantages of the Pumpkin peel process is that it can be applied in four seasons. At the same time, the skin is cleaned from the top layer and a deep purification is felt. Regular application of pumpkin peel accelerates cell renewal and delays skin aging.
Pumpkin peel is frequently preferred by women, especially in recent years. At the same time, pumpkin skin care can be done for all ages. Any pain, redness, burning etc. after the procedure. problems will not occur. Therefore, you can continue your daily life with your glowing skin.
Who Is Pumpkin Skin Care
Suitable For?
Every skin needs a healthy and natural care. Intensive use of chemicals causes loss of skin elasticity over time. At the same time, heavy use of cosmetics can also initiate skin staining. Pumpkin skin care is suitable for every skin structure with its rich formula taken from nature.
Especially people with dry skin structure will reach the ideal moisture level with Pumpkin skin care. At the same time, it minimizes the problem of oily skin with its special formula that protects the sebum balance.
Our patients who apply to Zen Polyclinic have a more natural, bright and youthful appearance with pumpkin skin care. Pumpkin skin care is applied in 4-6 sessions. At the same time, we recommend leaving a gap of one week to ten days between sessions. With regular pumpkin skin care application, especially women get a radiant look.
Pumpkin peel, which has been applied for a long time, makes women happy with its high satisfaction rate. Many women delay the signs of aging with the regenerative effect of pumpkin skin care. At the same time, its natural and organic content will reduce the harmful effects of chemical substances.